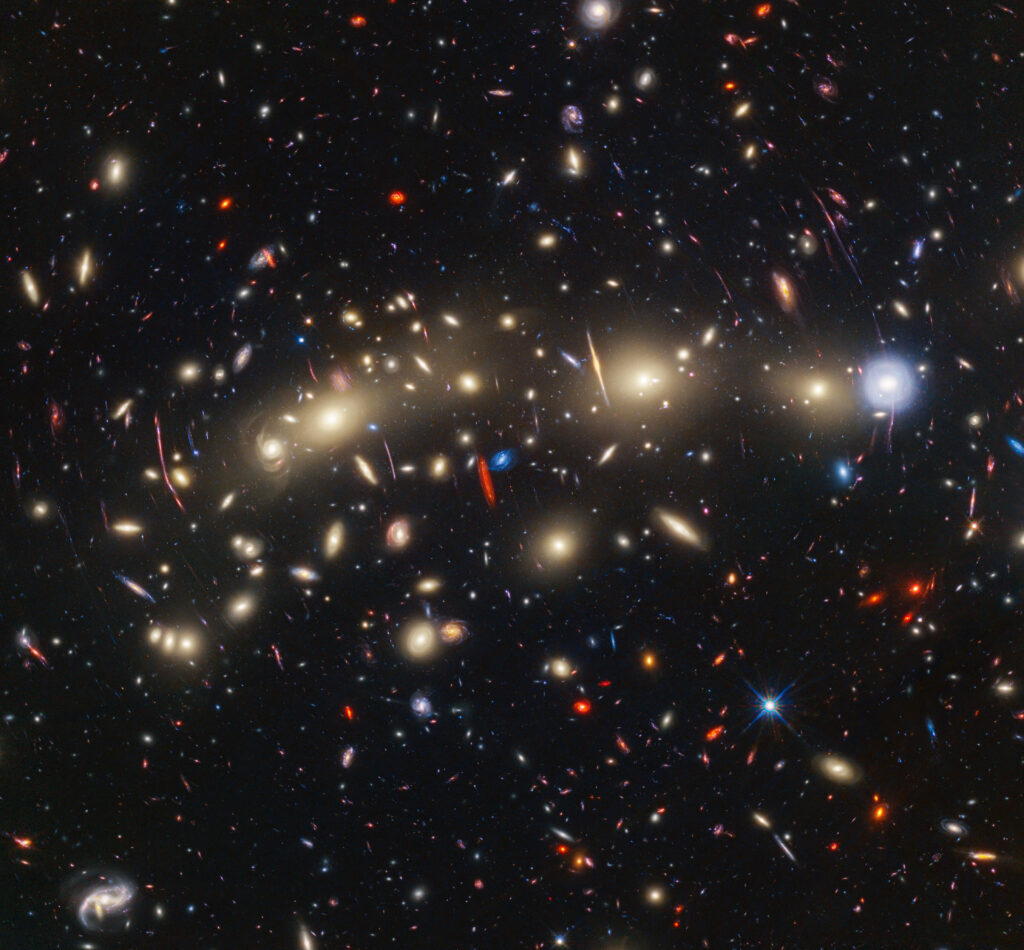 An image published on 9th November 2023 by the European Space Agency, demonstrating the ever-increasing extent of scientists' ability to see the universe through the collaborative use of space telescopes, in this case, the NASA/ESA/CSA James Webb Space Telescope and the NASA/ESA Hubble Space Telescope. The image is centred on MACS0416, an expansive galaxy cluster about 4.3 billion light years away, with other galaxies visible around it.
More information on the ESA website.
Enjoy this image of the week? Subscribe to our free fortnightly newsletter for the latest updates on free thought. Or make a donation to support our work into the future.